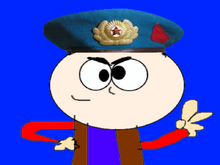 Cam Ryder is a cartoon character created by Cam Waycaster about himself being born in 1987 instead of 2001 and suddenly turns into a dictator wannabe and tries to be awesome.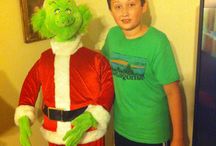 His cartoon series started on YouTube, but at first, only one episode was made called ''Cam Ryder VS The Anti Fun Group!''
Comic Series
Edit
In Cam Ryder Adventures Issue #1, Cam Ryder invades Purple Inc. He blew up a soldier with a grenade
launcher, and one of the soldiers told the General, Emily Gilbert that the attack was happening. She released the "hounds" and Cam Ryder escaped. In the new Cam Ryder comic series, When Cam Ryder got home, he researched the Purple Inc group and saw Emily on their website. He instantly fell in love and came over her house with a purple cap and roses. Emily accidentally shot Cam, thinking he was a intruder. After that, they instantly fell in love.
Cam Ryder was killed by a pistol in a Cam Ryder And Friends short. A assassin played the main part of the killing. He also killed Gregory. He was revived by Thalia in the episode ''Cam Ryder Returns''.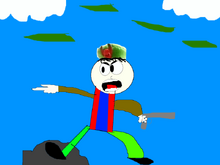 For some reason, Cam Ryder loves wearing berets and has a obsession with war. This might be due to ISIS and other political situations.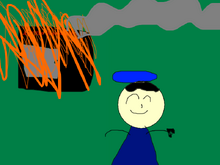 Cam Ryder has a POW camp and sometimes tortures prisoners with videos of very terrifying scary screamers when they won't answer Cam Ryder's questions.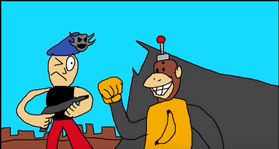 Cam Ryder's awesomeness can even make him go to other universes. The most popular example being when Cam Ryder traveled to Flamelandia in David Solon's cartoon, ''Quest Of Bluefire'', and also does the Wilhelm Scream when thrown back to earth by a robot monkey.
Cam Ryder's Twitter account (inactive):